Some Insight into the Future GMC Yukon Denali Ultimate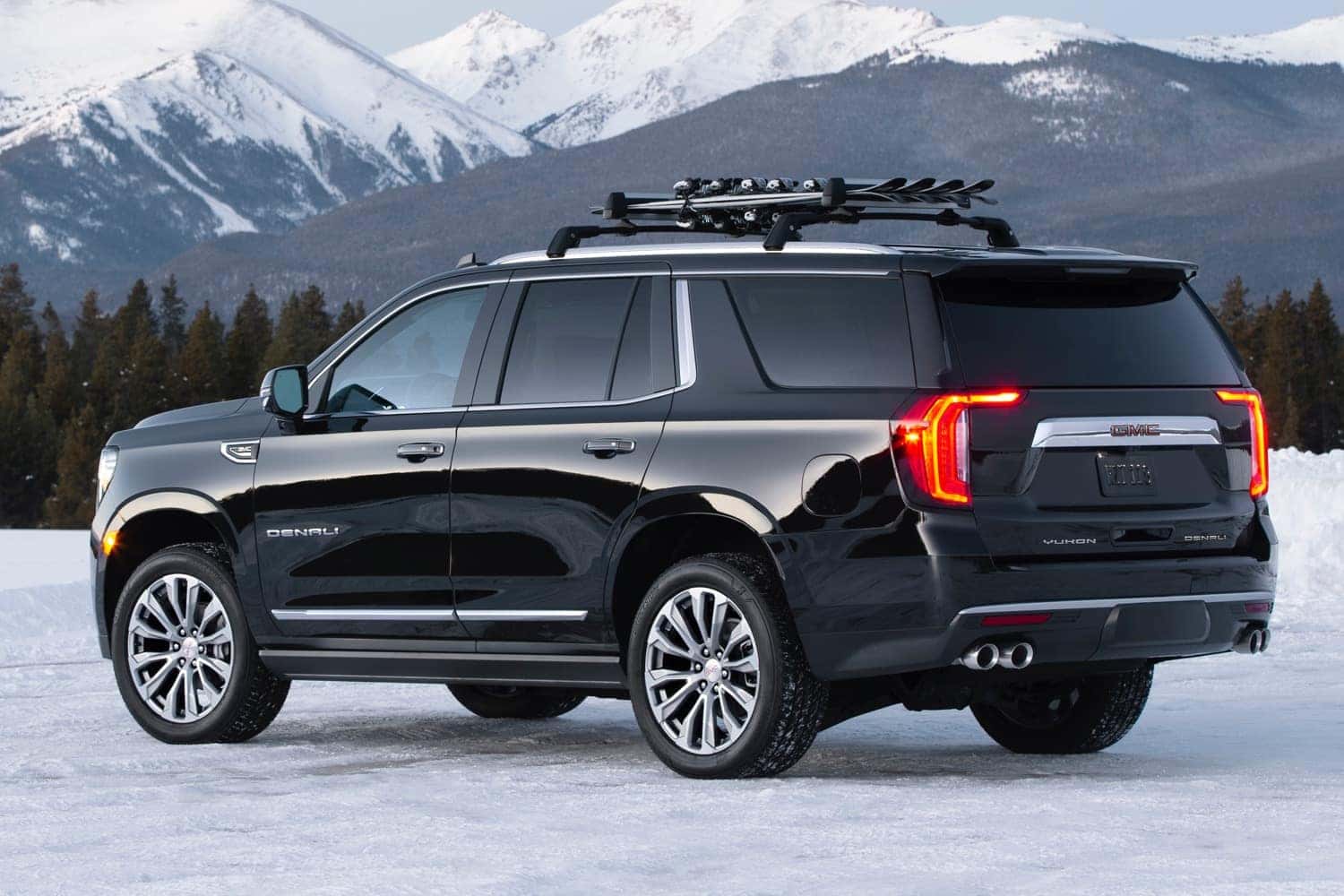 Not too long ago, GMC enthusiasts screeched in excitement as spy photos captured glimpses of the 2024 GMC Yukon Denali Ultimate prototype. Today, there's word that the future Yukon Denali Ultimate trim will replace the Yukon Denali Ultimate Package. 
The Yukon Denali Ultimate trim will reach enthusiasts in time for the 2022 (interim) model year. However, there is some reluctance with the release date. Shortages and delays have enthusiasts speculating the Denali Ultimate trim will find its way onto the 2023 model year. However, GM has not confirmed this news, so we are ecstatic for the new Yukon Denali Ultimate. 
 The Denali Ultimate is a new trim for the Yukon, and the package is no stranger to the GM family. The Denali Ultimate trim appeared on the refined 2022 GMC Sierra 15000 initially. But, much like the Sierra pickup, the Yukon Denali Ultimate will eliminate the chrome exterior for the new dark gray trimmings, also known as Vader Chrome. 
The Vader chrome accents will hug the front grille, the front logo, the rear logo, and the trim that surrounds the foglight. Additionally, the front fender badge that includes the Mt.Denali topography graphic, the lower door trim, the rear, the liftgate applique, and the lower bumper trim will receive the Vader Chrome trimming. 
The new Yukon Denali Ultimate trim also welcomes distinctive wheels. However, the window surrounds, or daylight opening will remain chrome. Additionally, the Yukon Denali Ultimate will also undergo some premium interior alterations. For instance, the interior will welcome full-grain leather upholstery, open-pore wood trim, and topographical map patterns of Mt.Denali that enclose the cabin. 
The accessories for the Denali Ultimate trim are new and plentiful. For instance, there are the power-retractable assist steps, and for all the clumsy out there, the steps include perimeter lighting. Additional accessories include a panoramic sunroof and several typically optional packages for the standard or base Denali. Check back in for the latest news regarding the upcoming GMC Yukon Denali trim. 
Hey! You Almost Forgot Your New 2022 GMC Yukon at Southern Buick Greenbrier 
Southern Buick GMC Greenbrier welcomes you to find the 2022 GMC Yukon you're looking for with the price tag to match. We offer a full selection of new vehicles or pre-owned options. In addition, our passionate finance team will get you settled into a finance or lease plan that works for you and not the other way around. 
In need of quality maintenance or repairs? We have the best professional technicians within our Buick, GMC service department. 
Southern Buick GMC Greenbrier offers high-quality vehicles and services right at your fingertips, with hundreds of customers served in the Chesapeake area. We look forward to hearing from you and exceeding your expectations. Feel free to contact our staff day or night with any questions.