The Buick Encore GX Earns Best Small SUV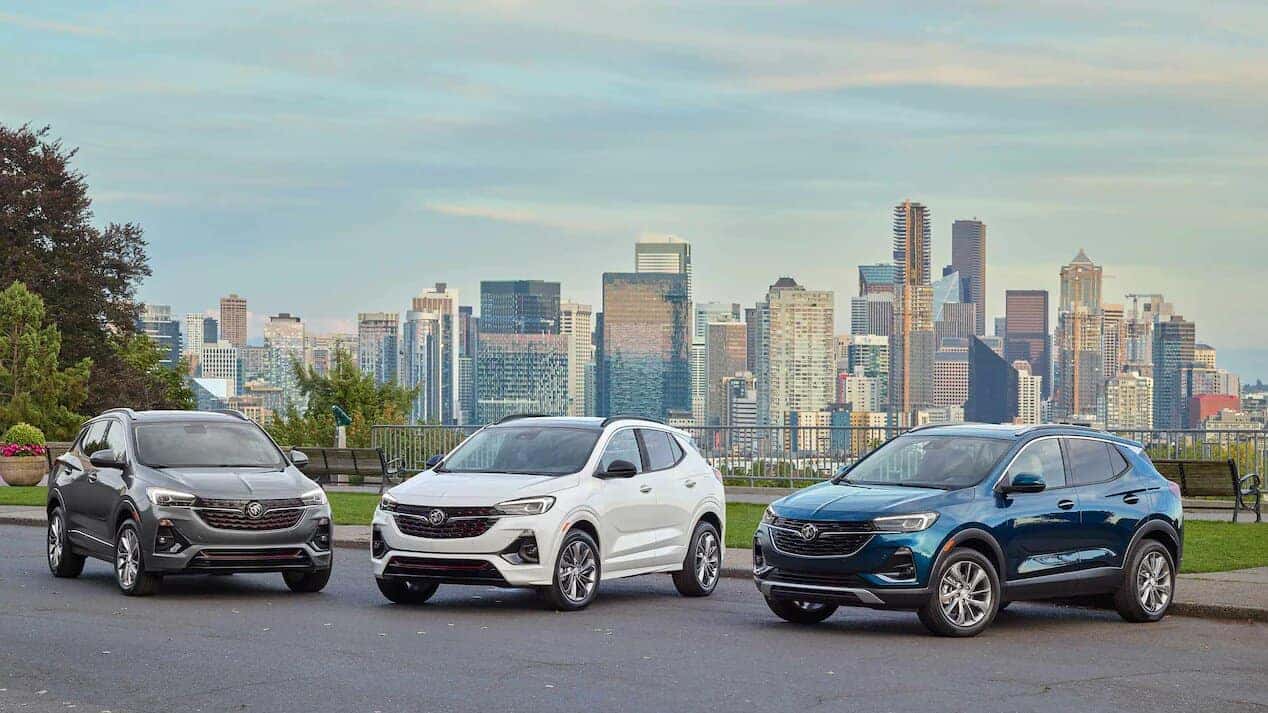 J.D. Power recently released its results for its 2022 US Initial Quality Study. The Initial Quality Study ranks major brands and models through consumer feedback. Not only did Buick take home J.D. Power's Best Car Brand, but the Buick Encore GX also earned the Best Small SUV. Moreover, the Encore GX beat its influencer, the Buick Encore, and the Ford Bronco Sport. 
There's no need to question J.D.Power's Initial Quality Study, after all, the researchers at J.D. Power have examined cars and carmakers for 36 consecutive years. The analyst of J.D. Power determines the best vehicles based on survey responses provided by new vehicle purchasers and lessees during that new car smell phase. 
The latest variation of the Initial Quality Study consists of 223 questions. In addition to the 223 questions, new car drivers evaluate their vehicles' infotainment system, features, controls, displays, exterior, driving assistance, interior, powertrain, seats, driving experience, and climate. Once the responses are gathered, J.D. Power calculates the vehicle and brand scores through the J.D. Power metric system called Problems Per 100 vehicles, or PP100. Contrary to the 100, if the car receives a PP100 score that's low, then it's a clear indicator that the vehicle bears a higher overall quality than its competitors. For 2022, the Initial Quality Study revealed a whopping 84,165 consumer responses. Moreover, J.D. Power examined the feedback based on consumer responses from February and May this year (2022).      
For the J.D. Power Small SUV category, the Buick Encore GX earned the top-rated vehicle, with the Buick Encore and Ford Bronco trailing closely behind. However, it should be noted that the Buick Encore and Buick Encore GX hold no immediate family relation; the compact SUVs are like second cousins.  
Overall, the automaker, Buick, did exceptionally well for J.D. Power's 2022 Study. The luxury automaker earned the top-ranked car brand overall brands researched, holding a score of 139 PP100. Additionally, Buick's win over other automakers was a significant leap from its performance in the 2021 study. Previously, the Tri-Shield automaker held a rank of 12th overall, so huge strides. In second place was Dodge with a score of 143 PP100; trailing in third place was Chevy with a score of 147 PP100.      
General Motors performed well in the 2022 J.D.Power Study. Additionally, the automaker was one of nine carmakers to demonstrate an overall improvement to its initial vehicle quality. Unfortunately, the other 24 car markers revealed a drastic decline in initial vehicle quality. 
Test-Drive Your 2022 Buick Encore GX at Southern Buick Greenbrier 
There's a beautiful 2022 Buick Encore GX sitting here collecting dust just for you at Southern Buick GMC Greenbrier. If a commanding pickup is not your thing, then don't fret, we offer a full selection of new vehicles or pre-owned options to choose from. Additionally, our passionate finance team will get you settled into a finance or lease plan that works for you and not the other way around. However, if you are not ready for a seamless transition, we have the best professional technicians within our Buick, GMC service department. Southern Buick GMC Greenbrier offers premium vehicles and services right at your fingertips, with thousands of customers served in the Chesapeake area. We look forward to hearing from you and exceeding your expectations. 
Photo Source/Copyright: Buick 
Posted In: Buick