The 2022 Buick Encore Receives Top Luxury Entry-Level SUV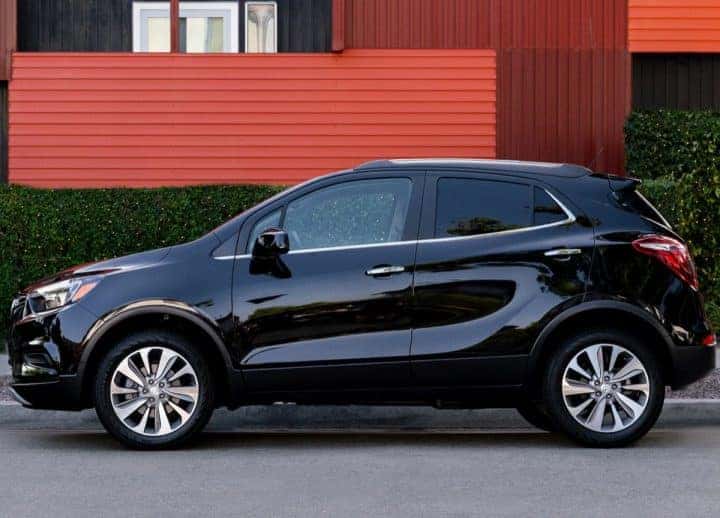 The tenth and final member of the first generation of Buick's legendary subcompact SUV is the 2022 Buick Encore. As a result, the 2022 Encore welcomes a few minor alterations and updates since the release of the 2021 Encore. However, the most noticeable enhancement comes from outside of the vehicle. Honorably, Consumer Reports acknowledged the new Buick Encore as a top-rated luxury vehicle. 
Since the 2022 Encore attained Consumer Report's top-rated luxury vehicle, the subcompact SUV ultimately secured a high Overall score. The Consumer Report Overall Score is an accumulation of various factors. For example, Consumer Reports evaluated the Encore on its 327-acre facility, and one factor that came under evaluation was the road-test performance. 
Another factor to the Encore's high rating is owner satisfaction through survey results. During the survey, Consumer Reports challenged Encore enthusiasts with whether they would repurchase the same car. 
Lastly, the Consumer Reports evaluated the Encore based on its safety features, safety tests, and equipment. However, the Encore's safety test was determined based on government and insurance industry testing. 
Consumer Report combined these factors for a possible maximum overall score of 100 points. In addition, Consumer Reports stated that the top-rated and poorly rated vehicles of the same segment could face a score differential of 40 points. 
Regarding the 2022 Buick Encore, the subcompacts overall score attained a total of 72 points. The 72 points place the Encore in second place out of 12 other vehicles that fell into the "Luxury Entry-level Sport-utility Vehicles" category. 
A few of the Buick Encore's noteworthy mentions from Consumer Report include the SUV's compact size. The Encore's compact dimensions required minimal effort regarding parking and maneuvering through small spaces. Additionally, the tranquil cabin also provides enthusiasts with a relaxing ride. 
The Buick Encore also scored well on its Road test with a test score of 69 out of 100. Furthermore, the subcompact Buick's predicted reliability earned a five out of five. 
Unfortunately, the Buick Encore will face discontinuation after this year (2022). However, there's no better time to act on the last top-rated luxury vehicle with a turbocharged 1.4-Liter Inline-4 LE2 gasoline engine. The 1.4-liter engine produces 155 horsepower and 177 lb-ft of torque. 
Your 2022 Buick Encore is Here at Southern Buick GMC Greenbrier 
We want to take you back to when you purchased your first vehicle. Now we know that the memory of your first purchase isn't too far behind for most, while for others, this memory has yet to breathe reality. Whichever way the circumstance blows, Southern Buick GMC Greenbrier wants to ensure your next long-term experience exudes extravagance just like you. 
At Southern Buick GMC Greenbrier, we have a surplus of new and brilliantly pre-owned vehicles to make selecting your home away from home your only difficulty. 
Most importantly, the Greenbrier sales team wants to take you back to the day when you purchased your first vehicle and provide an experience that exceeds those expectations. 
Usually, people assume that competitive rates and luxury can't exist in the same sentence, but our finance team can affirm otherwise. Spend some time with our free and easy-to-use finance center, and you'll be sure to impress yourself.  
However, if you aren't ready to forgo that beautiful ride, don't stress yourself out. Our service technicians are here for your next service or auto repair. 
Luxury and unbeatable pricing lives here at Southern Buick GMC Greenbrier. So don't be afraid to learn more about your 2022 Buick Encore, financial standing, or routine maintenance with your new favorite dealership.