The 2023 Buick GL8 Century Makes its Grand Debut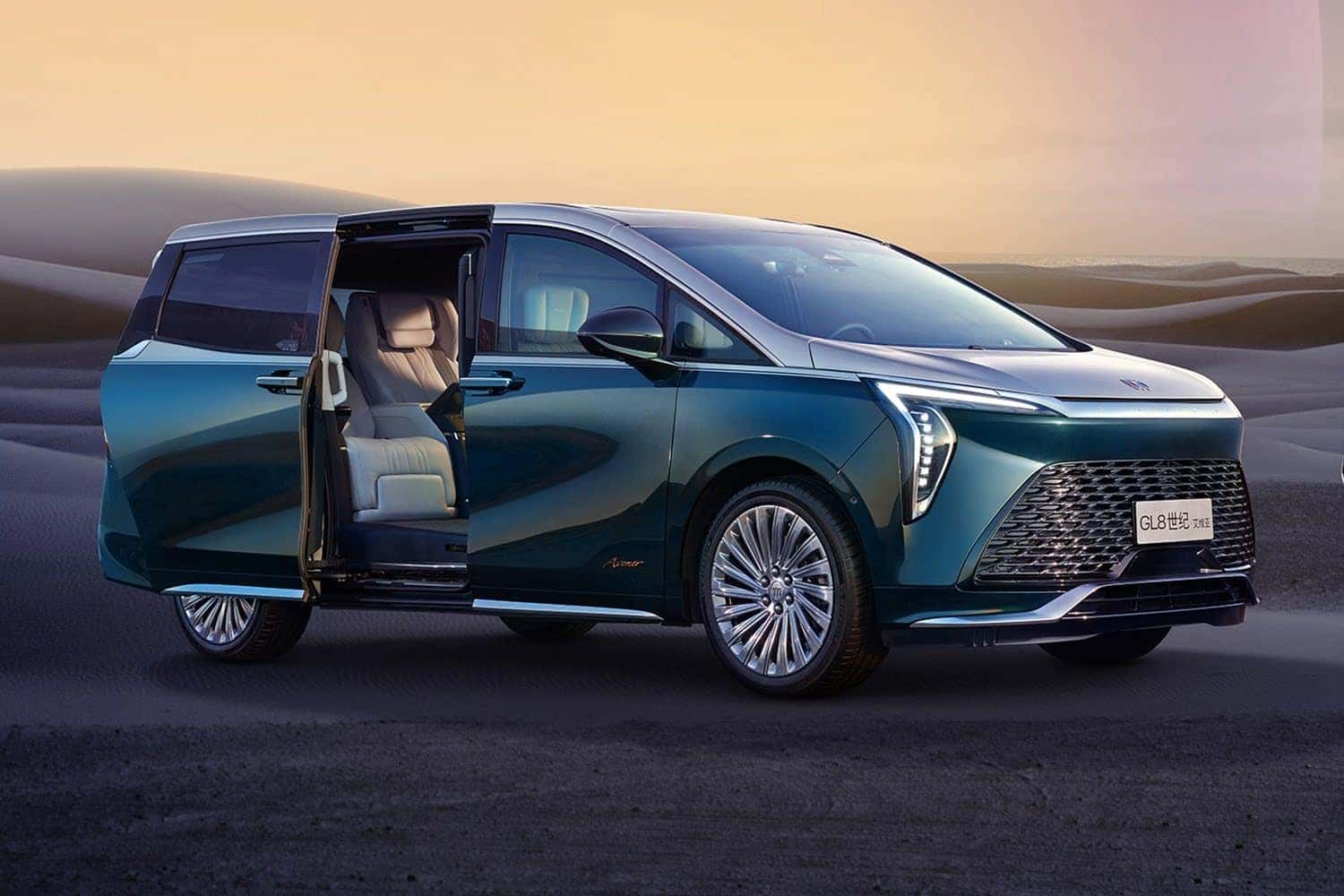 While every other automaker looks to crossovers and SUVs, here comes Buick serving up a spicy minivan for the great people of China. There is no denying that there are a handful of bespoke minivans that construct and sell the vehicles throughout the People's Republic. These customizable saloons allow minivan enthusiasts to purchase an array of luxury-oriented minivans. Minivans like the Lexus LM, Toyota Alphard, or the Toyota Vellfire are exemplary models of luxury minivans, but none of them measure up to the Buick GL8. 
The GL8 Avenir once served as the premium variation that got the people excited for a family trip. However, the Avenir's time has come and gone, and the Century proves a magnificent successor. The GL8 Century name resembles that of a full-size luxury sedan Toyota exclusive to Japan or a star-studded Rolls-Royce. 
Driver roll up the partition pleaseeeeee! Never mind my little Beyonce's; it's no partition, just an enormous screen. The Century sports a massive screen that doubles as a divider between the first and second row. Additionally, the folding screen responds through a touch panel located at the center console. Although the gigantic screen size has yet to be revealed, enthusiasts believe that its size measures close to a theater screen of 31.3-inches. The GL8 Century's screen is similar in size to the screen found in the new BMW 7 Series G70/ i7, which folds down as well. 
Speaking of rear seats, the GL8 Century offers the widest headrests. In addition to some of our big-headed enthusiasts receiving some much-needed head support, the headrest also incorporates Bose speakers. The ample luxurious minivan's rear seats provide extended footrests to deliver Maybach-like legroom. The GL8 Century offers ambient lighting, perfect shades, and posh leather for a whole new level of sophistication from Buick. 
Lastly, but most importantly, the Buick GL8 Century features the automaker's redesigned logo that we've already bore witness to inside the Electra-X concept. 
Your 2022 Buick Enclave Avenir is Here at Southern Buick GMC Greenbrier 
We want to take you back to when you purchased your first vehicle. Now we know that the memory of your first purchase isn't too far behind for most, while for others, this memory has yet to breathe reality. Whichever way the circumstance blows, Southern Buick GMC Greenbrier wants to ensure your next long-term experience exudes extravagance just like you. 
At Southern Buick GMC Greenbrier, we have a surplus of new and brilliantly pre-owned vehicles to make selecting your home away from home your only difficulty. 
Most importantly, the Greenbrier sales team wants to take you back to the day when you purchased your first vehicle and provide an experience that exceeds those expectations. 
Usually, people assume that competitive rates and luxury can't exist in the same sentence, but our finance team can affirm otherwise. Spend some time with our free and easy-to-use finance center, and you'll be sure to impress yourself.  
However, if you aren't ready to forgo that beautiful ride, don't stress yourself out. Our service technicians are here for your next service or auto repair.