Buick Encore Receives a Couple of Updates for 2022 Model Year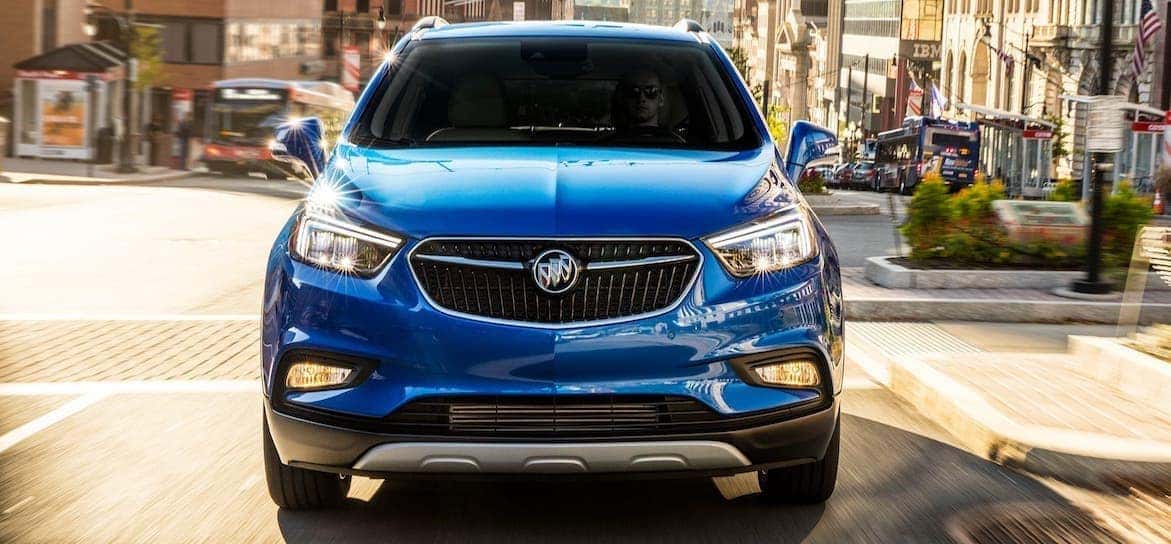 Buick's sub-compact SUV enters the 2022 model year with some vehicle extras that give consumers more value for their money. The Encore is Buick's lightest and most nimble-handling SUV with a budget-friendly price tag. Entering its ninth year of production since its first model was released in 2012, the Encore is on the more affordable end of the spectrum when it comes to the rest of the Buick SUV lineup. It is Buick's best-selling SUV and competes fairly well in the subcompact SUV segment. 
For 2022, the Encore gains a few updates in the form of enhanced vehicle features and performance enhancements in anticipation of a full redesign that is most likely scheduled in the future. A second generation is currently in the works, but for the Chinese market. There is no announcement from Buick as of yet that indicates a new generation will be sold in the United States but we will have to wait and see as more information is released in the coming months.
Horsepower Increase
The 2022 Buick Encore receives an updated set of features that will make it a more attractive vehicle offering to consumers. One positive improvement is that the Encore will receive a power increase of 17hp and 29 extra lb-ft of torque from its 1.4 L 4-cylinder engine. Paired with a six-speed automatic transmission, buyers have the option to select from a front-wheel or all-wheel-drive configuration. 
New Standard Equipment
Some new equipment that comes standard on the 2022 Buick Encore is an electric heater and map pockets for the drivers and passenger seats. In addition to new active noise cancellation technology that helps block out outside noise for a more serene and enjoyable driving experience. A 7-inch touchscreen display with Apple CarPlay and Android Auto connectivity is also included with a rearview camera as standard. Buick also values passenger and driver safety and has included a revised safety package that includes forward-collision warning, lane-departure warning, front and rear parking assist, and rain-sensing wipers.
Fuel Economy Ratings
The 2022 Buick Encore boasts some impressive fuel economy numbers given its compact form factor and lightweight design. Buick estimates the Encore can do 25mpg in the city and up to 30mpg on the highway with a combined 27mpg of mixed driving. With a fuel tank capacity of 14 gallons, the Encore has an estimated driving range of 378 miles.    
Buying a New Buick Encore
With just two trim levels to choose from, the base model and the Preferred, this has allowed Buick to focus more on vehicle features rather than expanding to more trim levels. In addition, two new exterior colors were introduced such as Dark Moon Blue Metallic and Cinnabar Metallic that add a little extra flair and flavor to the Buick Encore. The base Encore has a starting price tag of $24,395 (plus destination fee) while the Preferred trim retails for $26,415 (plus destination fee). Consumers in the market for a sub-compact SUV will find the 2022 Buick Encore to be a great vehicle that offers plenty of improved features at an affordable price. 
For more information on how you can get your hands on a 2022 Buick Encore, you can visit us at Southern Buick GMC Greenbrier. You can also fill out our contact form for any questions you may have on pricing or vehicle configuration options. Or you can call us to schedule a tour of our on-site dealership inventory, and we can help you select your new next family SUV!
Image Source: Buick