The Luxurious 2021 Buick Envision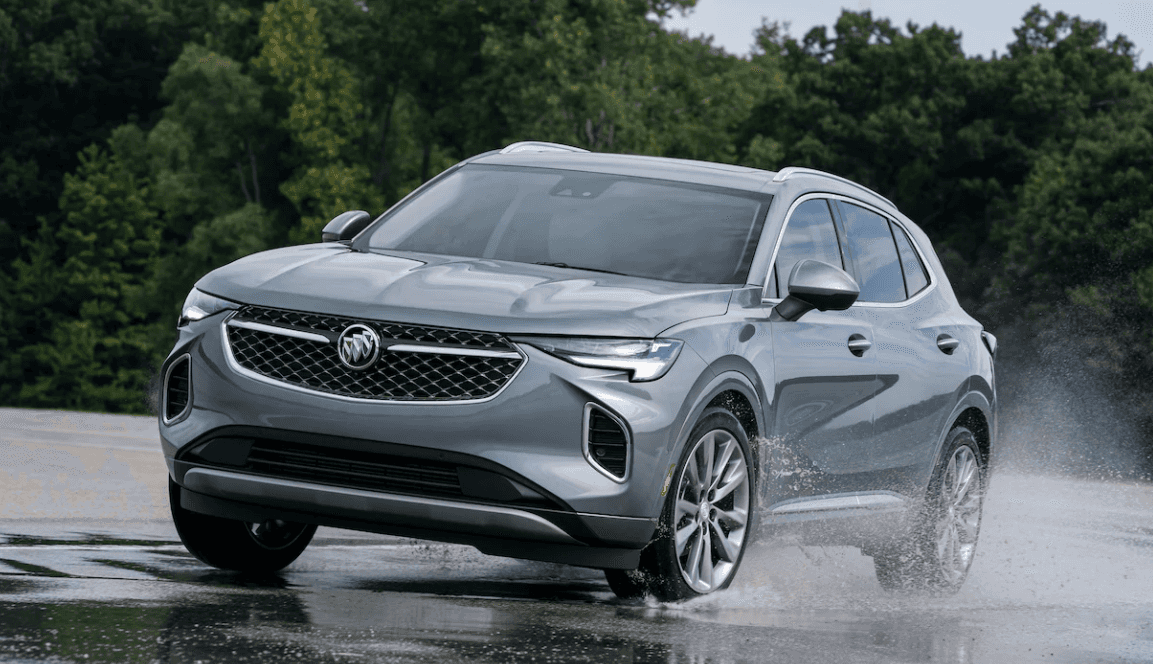 Buick's relentless efforts haven't gone unnoticed, and the hard work paid off for the automaker. Just take a look at the second generation 2021 Buick Envision. The Envision is a 2-row, 5-passenger elite SUV providing immense comfort from the door handle to the door panel. 
The mid-size crossover provides various updates over the previous 2020 model year and the first generation Envision. 
Consumer Reports spent some quality time with the 2021 Buick Envision. The quality time with Consumer Reports provided a massive accolade for the mid-size crossover, Top luxury SUV to buy.       
Consumer Reports detailed a list of its top ten luxury SUVs on the market, and the 2021 Buick Envision placed exceptionally well amongst the list. In addition, every vehicle that made the Consumer Reports list accomplished a high rating in the agency's evaluation Overall Score. The overall score consisted of vehicle performance in the Consumer Report road test, projected reliability scores, and also owner satisfaction scores. 
Additional factors that contributed to deliberation were the availability of safety technology features, such as forward collision warning, automatic emergency braking with pedestrian protection, blind-spot detection, and crash test results from government and insurance agencies. 
The luxury crossover received an Overall score of 78, a Road Test score of 79 out of 100. The Envision also received a Predicted Reliability Score of 4 out of 5, along with a Predicted Owner Satisfaction score of 3 out of 5.  
The real meat and bones boil down to the Road Test results. The Consumer Reports rated the mid-size crossover 4 out 5 in acceleration. Along with a sprint of 0 to 60 in less than 8 seconds. 
The Envisions turbocharged 2.0-liter inline-4 LSY gasoline engine outputs 228 horsepower at 5,000 rpm and 258 lb-ft of torque at 1,5000 rpm. 
The Buick Envisions transmission is a nine-speed automatic receiving a rated score of 4 out of 5. In addition, the Envisions braking rate received an exemplary 5 out of 5 and the emergency handling, 4 out of 5. 
The Consumer Reports also rated the Buick Envision 4 out of 5 in every category for Comfort and Convenience. Unfortunately, the trunk/cargo area received a rating of 2 out of 5.  
There's so much to love about the lavish 2021 Buick Envision such as its ride quality, cabin noise, phenomenal braking system, and infotainment system. 
Our team at Southern Buick GMC Greenbrier welcomes you to find the vehicle you're looking for with the price tag to match. We offer a full selection of new selections or receive a fantastic deal on our pre-owned choices as well. No matter what you decide, our passionate finance team will get you settled into a finance or lease plan that works for you. 
If you're ever in need of quality maintenance or repairs, we have the best professional technicians within our Buick, GMC service department. So leave it to us, and we will tackle everything, whether it be an oil change, filter replacements, or drivetrain repairs. Schedule your appointment today. 
With hundreds of customers served in the Chesapeake area, Southern Buick GMC Greenbrier offers high-quality vehicles and services right at your fingertips. We look forward to hearing from you and exceeding your expectations. Feel free to contact our staff day or night with any questions.