The Buick Envision…GX Variant?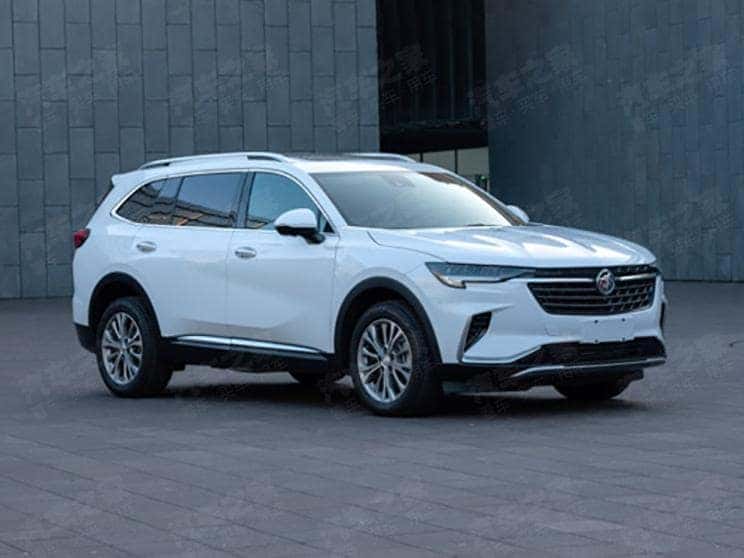 A couple of flights and layovers and Buick enthusiasts can feast their eyes on the Envision Plus. The Envision Plus is available in the Chinese market with three rows of seating. However, the even larger Envision Plus may be closer than a 14-hour flight. 
GM Authority recently brought to light a  trademark filing with the US patent and Trademark Office for the Buick Envision GX. The "GX" has Buick enthusiasts speculating that the Envision may be on the verge of a larger model. In addition, the larger Envision may feature third-row seating adding more depth to the Buick lineup. 
Buick recently gifted car fans with two variations of the subcompact Encore. For instance, one of the new Encore trims is slightly larger and goes by "GX." So now, the compact two-row Envision may also receive the Encore's treatment with a GX to make a bit more wiggle room. If the Envision attains a GX trim, this takes some pressure off the demand for the only three-row seater in Buick's stateside lineup, the Enclave. 
The Buick Envision Plus (in China) includes a wheelbase that's 8.0-inches longer than the standard, 58 cubic ft of maximum cargo volume, and seven-passenger seating. In addition, the second row of the Envision Plus features adjustable seatbacks and slides on 9.0-inch rails for effortless entry and exit for the third-row seats at the rear. Moreover, the Envision Plus commands more attention with its revitalized exterior. 
Expectations for the US's Envision GX being a slightly modified variation of China's Plus trim are just confident assumptions. China embraced the Buick Envision Plus last summer in 2021. So ultimately, the new US trademark indicates an exclusive variation. The Buick Envision GX may arrive this summer (2022), but only time will tell.  
You Better Act Fast, Your 2022 Buick Envision is Here at Southern Buick GMC Greenbrier 
We want to take you back to when you purchased your first vehicle. Now we know that the memory of your first purchase isn't too far behind for most, while for others, this memory has yet to breathe reality. Whichever way the circumstance blows, Southern Buick GMC Greenbrier wants to ensure your next long-term experience exudes extravagance just like you. 
At Southern Buick GMC Greenbrier, we have a surplus of new and brilliantly pre-owned vehicles to make selecting your home away from home your only difficulty. 
Most importantly, the Greenbrier sales team wants to take you back to the day when you purchased your first vehicle and provide an experience that exceeds those expectations. 
Usually, people assume that competitive rates and luxury can't exist in the same sentence, but our finance team can affirm otherwise. Spend some time with our free and easy-to-use finance center, and you'll be sure to impress yourself.  
However, if you aren't ready to forgo that beautiful ride, don't stress yourself out. Our service technicians are here for your next service or auto repair. 
Luxury and unbeatable pricing lives here at Southern Buick GMC Greenbrier. So don't be afraid to learn more about your 2022 Buick Envision, financial standing, or routine maintenance with your new favorite dealership.