The 2024 GMC Hummer EV Has Several Cool Features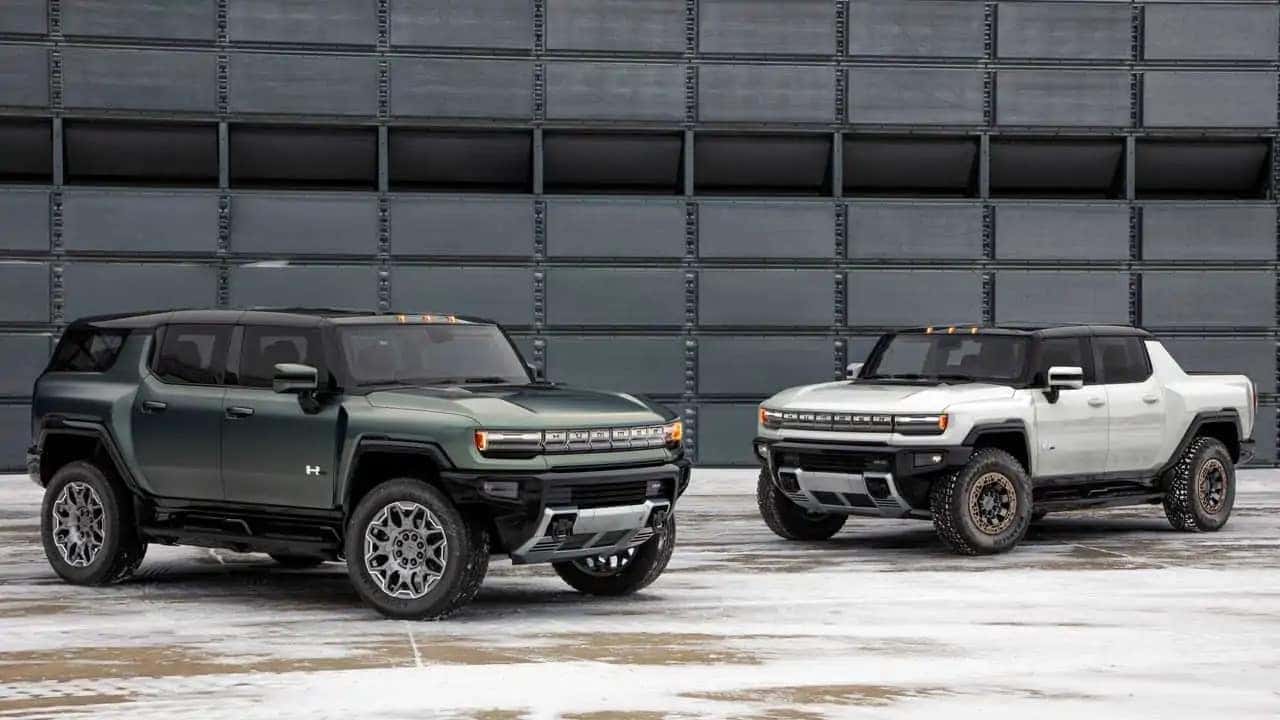 GMC's new Hummer EV boasts several vehicle features that combine sophisticated technology and powerful utility in a futuristic platform. The transition from gasoline to battery power is a wise investment for GMC as the company is inclined to take advantage of the EV trend that is projected to normalize in the coming decades. For prospective buyers interested in investing in a capable battery-powered vehicle, the Hummer EV is a viable choice that will deliver a premium driving experience with plenty of off-road capability.       
Open-Air Fun
Just like the Jeep Wrangler, with its removal doors and roof panels, the Hummer EV will also be composed of removable body pieces for drivers that favor open-air driving. GMC calls the Hummer EV's roof "Sky Panels" and can be easily removed by following the instructions on the buyer's manual. After removal, the panels can be stored in the front truck that offers plenty of space for storing other equipment and supplies.
Terrain Features
The Hummer EV is more than just an electric SUV or truck, it's a very capable vehicle that competes directly with other off-roaders with its signature four-wheel steering known as "Crab Walk." This vehicle feature enables the driver to turn all four wheels in the same direction so the vehicle can drive diagonally, which is a perfect mode to have in areas that are tough to maneuver in. Prospective buyers can also equip their Hummer EV with an optional "Extreme Off-Road Package" that incorporates technology like "UltraVision" which is a configuration of 17 cameras that are embedded throughout the Hummer EV including on the underside of the vehicle. As an added feature, buyers who purchase the "Extreme Off-Road Package" will also get underbody armor that will protect the underside of the vehicle against road debris.  
Versatile Capability
As an off-road vehicle, GMC made sure the Hummer EV will be released with plenty of off-road capability and thus equipped the Hummer EV with 35-inch all-terrain tires as standard. Drivers will also benefit from GMC's "Extract Mode" which is an air suspension system that raises the ride height of the Hummer by six inches with a push of a button.   
EV Technology
For drivers that like traveling across the country or going on weekend road trips, they will greatly benefit from the Hummer EV's Super Cruise function which is GM's latest driver assistance system that allows the driver to operate their vehicle hands-free. This is software that competes directly with Tesla's autonomous driving mode which places the Hummer EV in a competitive position to rival Tesla. There is also an available "Power Station" mode that allows drivers to turn their Hummer EV into a mobile generator that can power appliances and tools, with the ability to even charge other EVs. For ease of navigation, the Hummer EV will also include a satellite trail-mapping function that will let drivers know about off-road routes and charging stations.  
Buying a New Hummer EV  
For more information on the highly anticipated 2024 Hummer EV, you can visit the Official GMC Website to reserve your vehicle and by selecting Southern Buick GMC Greenbrier as your home dealership for delivery. You can also fill out our contact form for any questions you may have regarding the ordering process or any other GMC or Buick model that interests you. Call us today!
Image Source: GMC