The 2022 GMC Hummer EV Tackles 334 Miles With Ease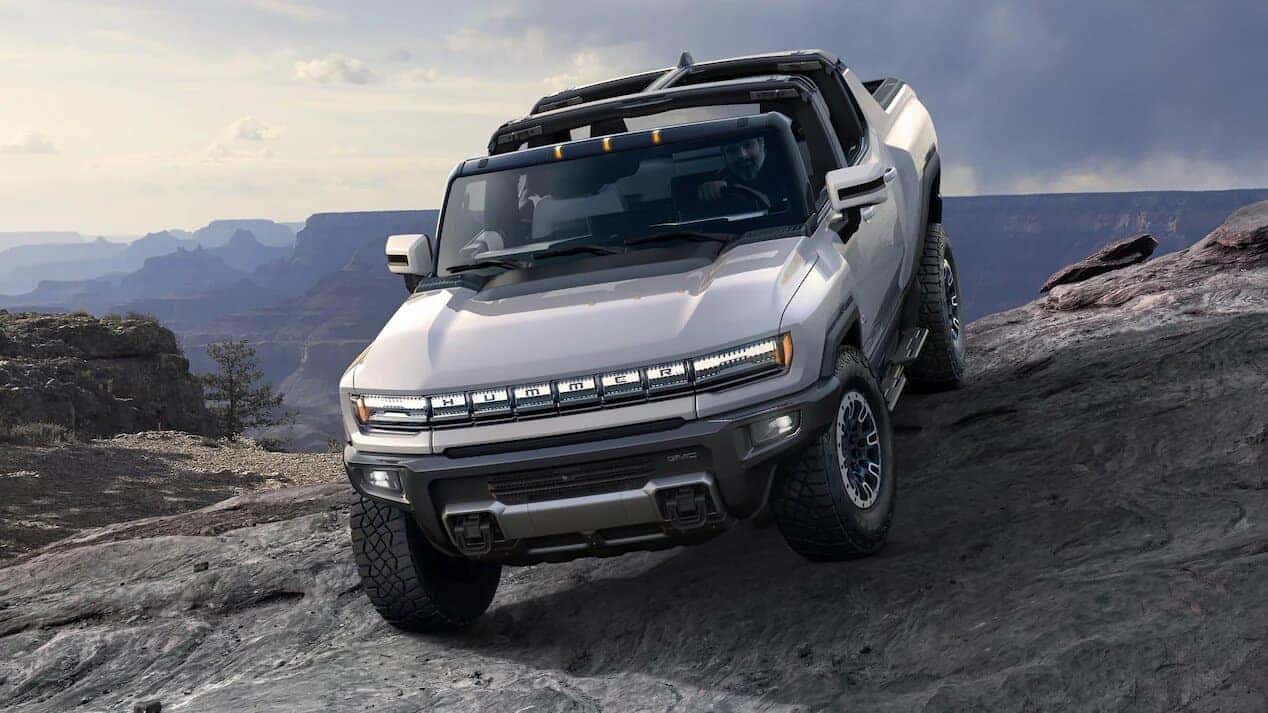 It feels almost like yesterday when General Motors revealed the 2022 GMC Hummer EV. One feature that stands out above the rest? The model's WTF Mode. A competitor to Tesla's Ludicrous Plus launch mode, Watts to Freedom is a launch mode that utilizes the Hummer's horsepower, torque, and three electric motors for some powerful acceleration sure to leave anyone screaming WTF.   
Unfortunately, the GMC Hummer EV's launch mode isn't the only thing leaving Hummer enthusiasts screaming, "WTF." Initially, the electric pickup trucks range was estimated to go beyond 350 miles. With the Hummer's double-stacked battery pack, traveling to distances vaster than 350 miles should come as a breeze. But somehow, the actual estimate makes the 350-mile range a sweet fantasy. 
First, let's acknowledge the reveal of the Hummer EV's "actual mileage," which came in a very atypical manner. A "leak" from the MyChevrolet app was discovered by a user named BahamaTodd of HummerChat. Through a series of screenshots, BahamaTodd went through More> Explore EV > Energy Assist for the info. From there, the Hummer EV emerged along with the Bolt and Bolt EUV and their estimated EPA ranges. The GMC Hummer EV detailed a range of 334 miles with 100 percent battery. 
Don't jump the guns and give GM the Twitter fingers. Just be mindful of the fact that this is information to observe and not absorb. There are perspectives to consider. One is that the mileage is a fluke and shouldn't have "leaked." 
The leaked mileage may also reflect the illustriously sold-out Hummer EV Edition 1. The Hummer EV Edition 1 tackles every terrain with mammoth-sized tires (35-inches) in place of the Extreme Off-Road Package. A less aggressive set of on-road tires should enhance the mileage along with many other factors to boot. 
Another alternative is that the Hummer EVs EPA estimates should be received as precisely what they are, estimates. But, of course, the actual EPA range number varies, and that's all dependent on usage. Either way, the Hummer EV is a work of beauty that even Elon Musk can't deny? Speaking of which, can someone check on the Cybertruck. Is there even an official release date yet?            
Southern Buick GMC Greenbrier welcomes you to find the vehicle you're looking for with the price tag to match. We offer a full selection of new selections or receive a fantastic deal on our pre-owned choices as well. In addition, our passionate finance team will get you settled into a finance or lease plan that works for you no matter what you decide. 
In need of quality maintenance or repairs? We have the best professional technicians within our Buick, GMC service department. 
Southern Buick GMC Greenbrier offers high-quality vehicles and services right at your fingertips, with hundreds of customers served in the Chesapeake area. We look forward to hearing from you and exceeding your expectations. Feel free to contact our staff day or night with any questions.