Motor Bella to Preview the GMC Hummer SUV EV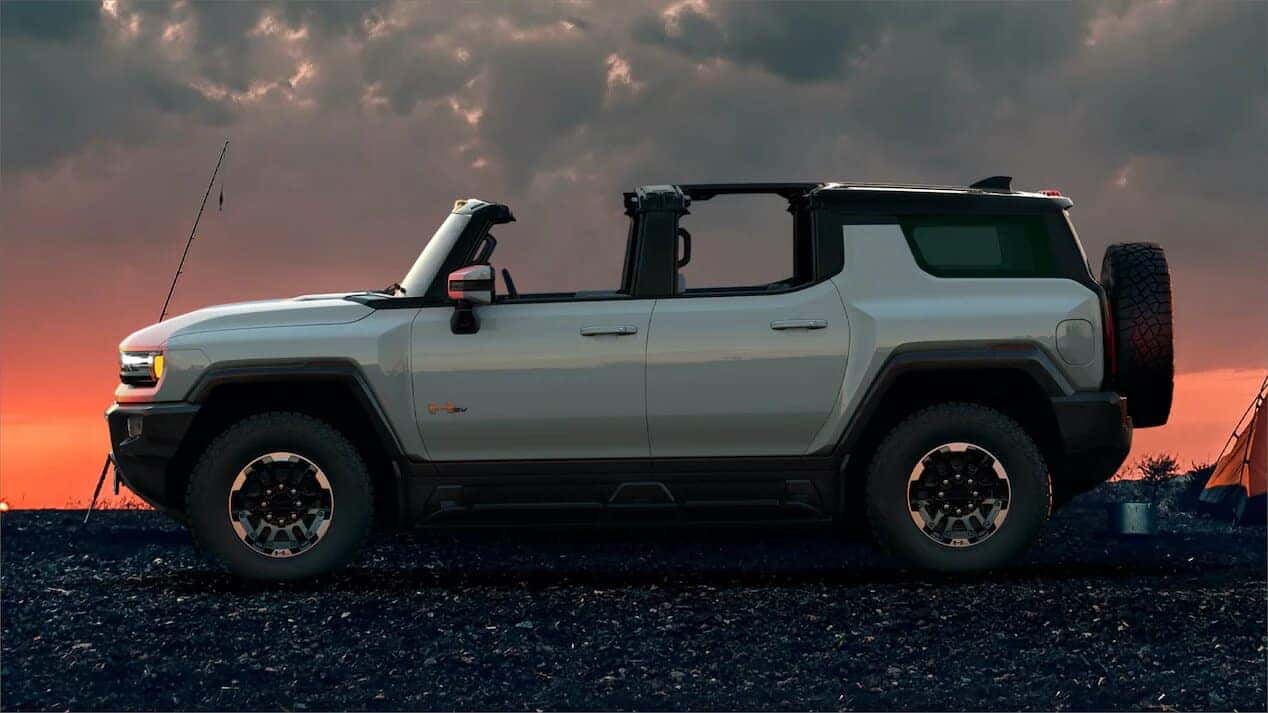 The highly anticipated 2024 Hummer EV will make a public debut at Motor Bella. Motor Bella is the new car event at the M1 Concourse in Pontiac, Michigan, with a new opening date of Thursday, September 23rd (2021). 
General Motors will showcase a surplus of vehicles such as the GM Defense Infantry Squad Vehicle and a complete lineup of the Chevrolet Performance and Motorsport cars such as the C8.R and NASCAR Next Generation Camaro ZL1 race cars. 
"For decades, GM and Chevrolet have served as industry leaders in automotive innovation, continually pushing the limits of what new technology and precision engineering can bring to the racetrack, showroom, and the aftermarket. GM's Motor Bella display is a testament to the dedication and resolve of our performance, motorsports and production teams." – GM's Vice President of Performance, Motorsports and Accessories, Jim Campbell
The 2022 International Motor Sports Association GT LeMans Championship Edition Corvette Stingrays plus a few distinguished high-performance Camaros like the fifth-generation 2022 Big Block V8 alongside the electrified drag race concept vehicle will also go on display at the Motor Bella. 
General Motors announced the 2024 Hummer EV back in April. Production for the Hummer SUV is slated for 2023 in Detroit and Hamtramck at Factory ZERO. 
Starting price for the Hummer SUV Edition 1, $105,595 (not including destination fees). Edition 1 will feature a 300-mile range once fully charged. For an additional $5,000, consumers can take on any terrain with the Extreme Off-Road Pack. The Extreme Off-Road Pack provides a range of 280 miles if fully charged. 
If the price range isn't beautiful, don't worry. There is a variety of Hummer EVs to sustain the anticipation momentum. Hummer EV SUV Edition 2 is $79,995*, Edition 2X $89,995*, and 3X $99,995* (not including destination fee). Edition 2 provides a fully charged range of 250 miles, with the 2X and 3X providing a range of 300 miles. 
The Motor Bella will feature cars from other automakers such as Ford Motor Co., Stellantis, and Toyota. The motor show expects 350 vehicles from 35 brands, with interactive displays on the KeyBank track. The KeyBank Track is a 120,000 sq ft space that includes off-road areas and street coursed test drives. Motor Bella was canceled for September 22nd but will commence September 23rd-26th (2021). 
Southern Buick GMC Greenbrier welcomes you to find the vehicle you're looking for with the price tag to match. We offer a full selection of new selections or receive a fantastic deal on our pre-owned choices as well. No matter what you decide, our passionate finance team will get you settled into a finance or lease plan that works for you. 
In need of quality maintenance or repairs? We have the best professional technicians within our Buick, GMC service department. 
With hundreds of customers served in the Chesapeake area, Southern Buick GMC Greenbrier offers high-quality vehicles and services right at your fingertips. We look forward to hearing from you and exceeding your expectations. Feel free to contact our staff day or night with any questions.