Buick to Debut "Groovy" EV Concept this Summer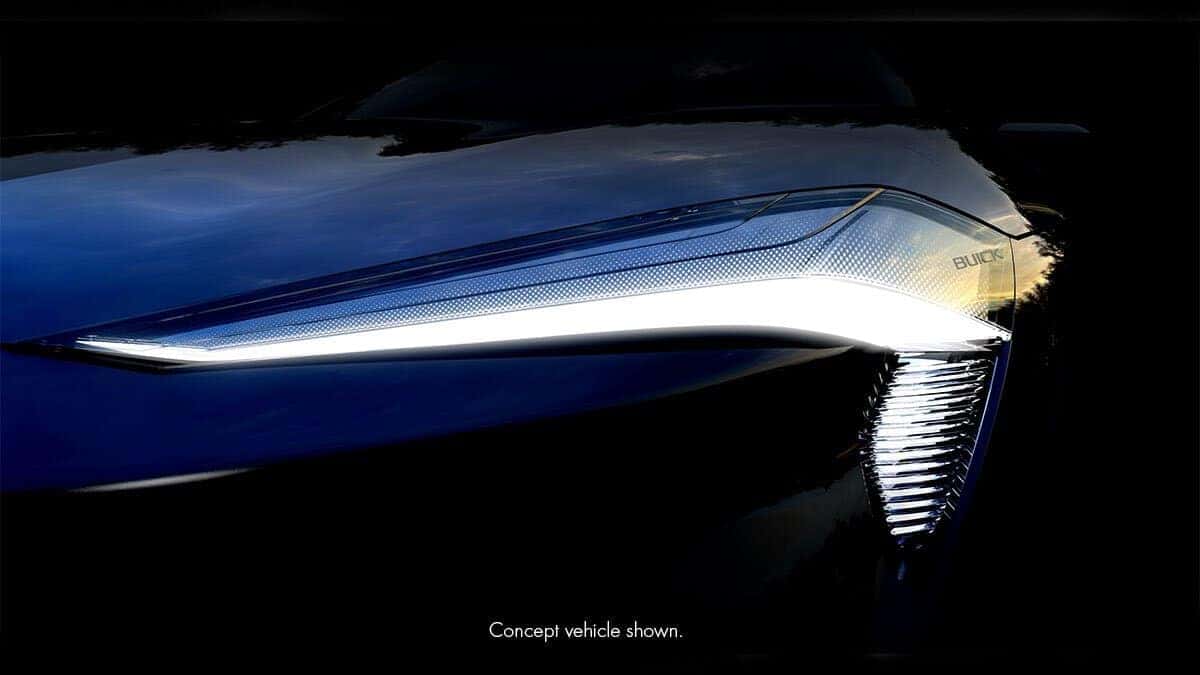 Tortoise and harer-like behavior for Buick, the automaker takes a steadfast approach to become a General Motors EV club member. In 2020, Buick unleashed the Electra concept at the Beijing Auto Show in China. Then there was the mystical fastback concept that premiered in a General Motors promotional video because of the Ultifi software program back in October of 2021. 
GM trademarked the Electra name in Canada in December (2021) following the promotional video. At the beginning of this year (January 2022), General Motors applied for the reservation of the Velite name. Swimming in a sea of Buick's promising future circles us back to the tease of a new electric vehicle that will premiere this summer (2022). 
"Hey @Cadillac @GMC @Chevrolet @Buick @GMFleet @BrightDrop — your new boss needs a new ride. Which one of you has the best vehicle to serve my EV-il needs?"

-General Motors 
General Motors shared a tweet that mentioned all of its brands. Buick later replied with a tweet of the image above and the following caption.
"We're fans of all @GM EVs, but this summer we will show you our dreams of a groovy electric future. ⚡️ We're sure a mastermind who makes his own quasi-futuristic clothes will be impressed."

-Buick 
GM's tweet referenced "EV-il needs" and "mastermind"-slash-seamstress as an on play to its villainous Super Bowl commercial. The commercial features Dr. Evil, his counsel of evil, his son, and of course, the infamous Mini-me. 
General Motors will release 30 EVs by 2025. Some EVs have made a striking debut in the global markets except Buick. However, based on the tri-shield automaker's 2019 Sustainability Report, the automaker will release a crossover and SUV by 2025. 
If the teaser image indicates what Buick has in store, then the Environmental Protection Agency (EPA) needs to get prepared because the summer just got a lot hotter. The daytime running lights are topped with brightwork and a sculpted clear panel sitting at the hood's corner. The hood resembles the C7 Corvette, and the appeal looks lightyears ahead of current EVs. Yet, In the end, everyone knows that slow and steady wins the race, and Buick looks to be a triumphant winner. 
You Left Your New Car at Southern Buick Greenbrier 
Southern Buick GMC Greenbrier welcomes you to find the Buick you're looking for with the price tag to match. We offer a full selection of new vehicles or pre-owned options. In addition, our passionate finance team will get you settled into a finance or lease plan that works for you and not the other way around. 
In need of quality maintenance or repairs? We have the best professional technicians within our Buick, GMC service department. 
Southern Buick GMC Greenbrier offers high-quality vehicles and services right at your fingertips, with hundreds of customers served in the Chesapeake area. We look forward to hearing from you and exceeding your expectations. Feel free to contact our staff day or night with any questions.